Description
Product Description:
Garrett GEN2 GTX3071R dual ball bearing turbocharger with RB25DET T3 6 bolt exit turbine housing and compact compressor housing. This is a drop-in ready RB25DET turbo complete with a 1 Bar internal wastegate actuator. Advanced GEN2 billet compressor wheel capable of 650HP!
Product Features:
Advanced aerodynamics & ultra high flow Garrett GTX GEN2 compressor wheel
Forged billet aluminum compressor wheel
Dual ball bearing CHRA rotating assembly
Product Specifications:
Compressor Wheel Inducer: 54mm
Compressor Wheel Exducer: 71mm
Compressor Wheel Trim: 58
Compressor Housing A/R: 0.60
Turbine Wheel Inducer: 60mm
Turbine Wheel Exducer: 55mm
Turbine Wheel Trim: 84
NOTE: Alternate coolant and oil fittings and flanges, sold separately, are needed to connect the GT/GTX turbo.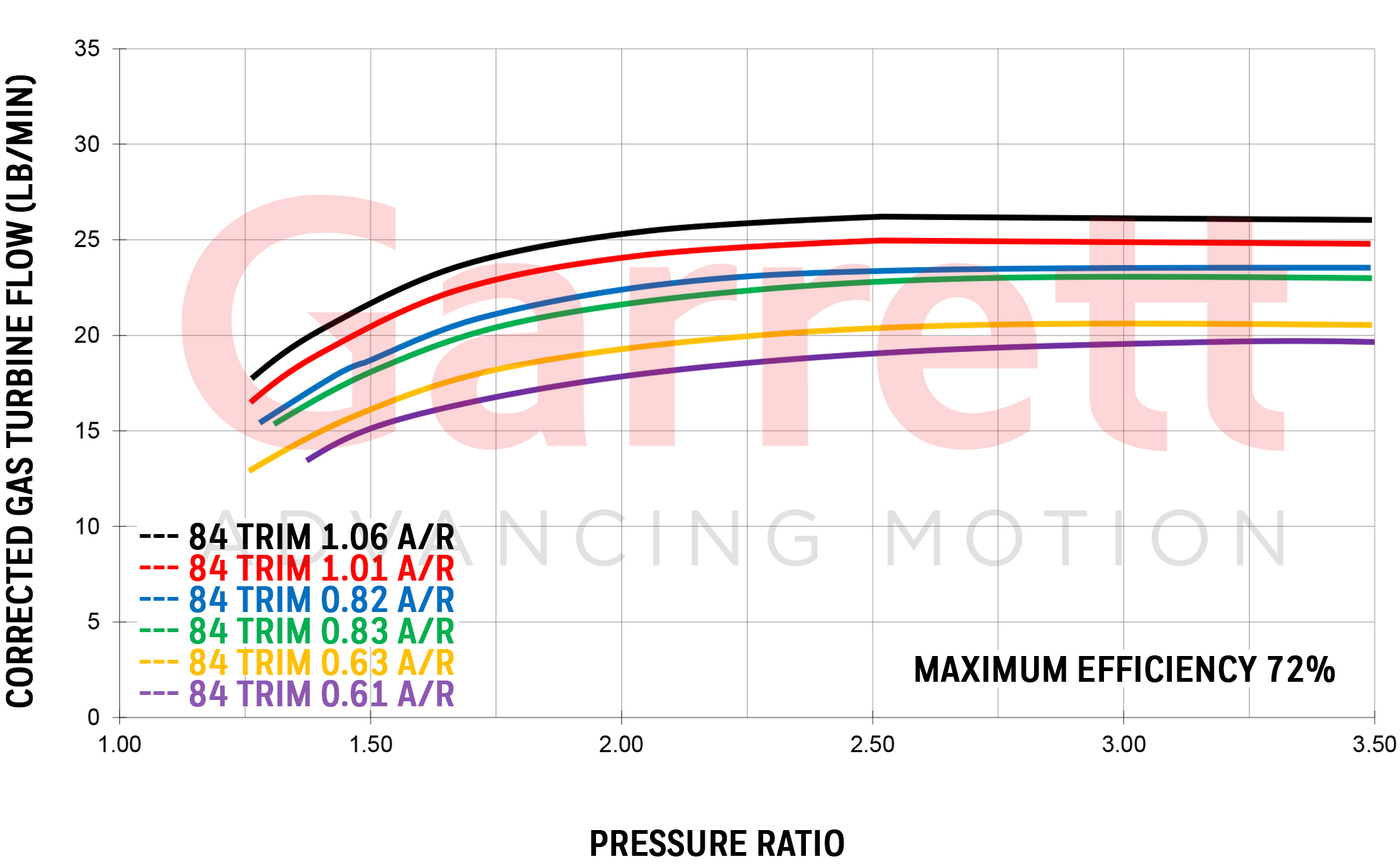 Applicable Garrett Part Numbers: